Donacarney Celtic are delighted to be nominated in Tesco Bettystown for the Tesco Community Fund, so don't forget to ask for your tokens at the till in Tesco in Bettystown and place them in the collection bin.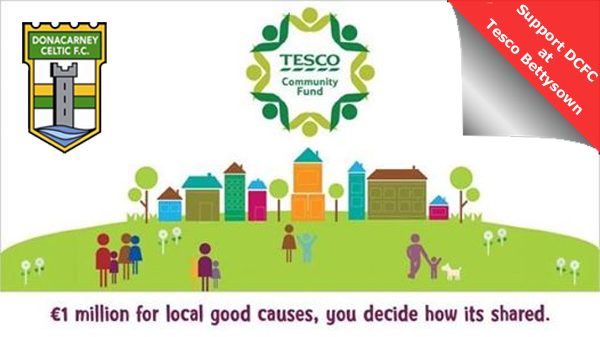 A new Tesco Community Fund initiative will see €1m donated annually to local good causes in the communities around each of its 146 stores throughout Ireland.
Every six weeks, each Tesco store will donate up to €1,000 (€500 in smaller stores) between three local good causes in its community. Customers will decide how the funding is shared by voting for their preferred cause in store.
From 21st July, every time customers shop in their local Tesco store, they will receive a token of goodwill to place in the donation box of the local good cause they would most like to support.