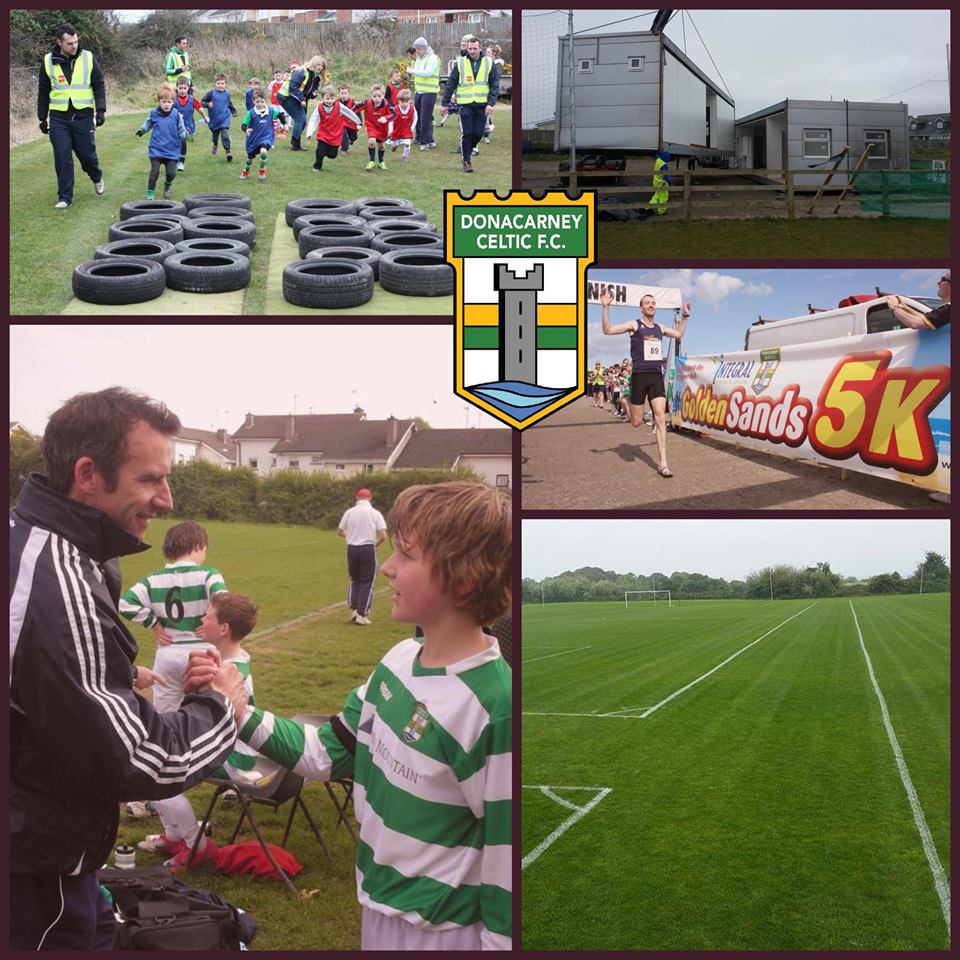 On behalf of Donacarney Celtic F.C. and all of its members, the committee would like to extend our sincerest thanks to Mark Quinn for all his hard work, passion and commitment to the Club as a Coach, Committee Member and Chairman over the past 10 years.
Mark has recently concluded his committee duties having recently passed the torch to our incoming chairman Alan Quinn at our AGM. For anybody whomissed the AGM, it was an emotional night as Mark has played a huge role in the clubs development over the last 10 years and he has achieved so much in a relatively short period of time.
Anyone who knows or has worked alongside Mark will not be surprised by how much he achieved as it was this drive and positive can do attitude that made him a wonderful committee member and in more recent times chairman of DCFC. He was the driving force behind many of our big fund raising events such as the Couch to 5k, Golden Sand Beach 5K, DCFC Fittest team, 5 aside tournaments.
However it is Marks hard work on the pitch development, the installation of our dugouts and clubhouse that will forever be visible for all to see once your enter our grounds in Castlemartin.
Mark was voted in as a club Trustee at the AGM which is a role we are delighted to see him take up. So from all the committee and DCFC members young and old we would like to once again thank you Mark and your family for all the time and effort dedicated to our club.
We would also like to wish Alan well in the new role as the club moves to the next stage of development